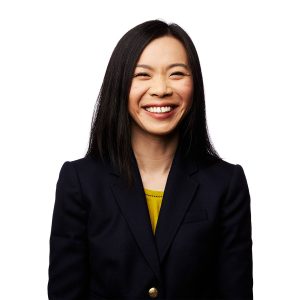 Project Manager | Architecture Group
Teresa is a Project Manager at Vegas Builds. She joined the firm in 2018 and has successfully delivered a number of projects including the El Camino Health San Jose 1st Street Clinic and the El Camino Health Mountain View Radiation and Oncology Center. She earned her Bachelor of Arts (BA) degree at University of California, Berkeley, and has over 16 years of healthcare and institutional experience. Her keen attention to details combined with her understanding of technical and drawing details gives her the ability produce high quality construction documents and construction administrative service that minimize delays and change orders. Prior to joining Vegas, she had the privilege to work on various ground-up and renovation projects for the Department of Veterans Affairs to provide better care for Veteran's community.
Originally from Hong Kong, Teresa now lives in Oakland with her husband, their 2-years old son, and their dog Lola, who is disabled but thrive on her disability that is truly inspirational. She enjoys cooking, traveling, and going on long walks with the family. She replenishes her energy at the end of the day by sipping on a beverage during the quiet hours.