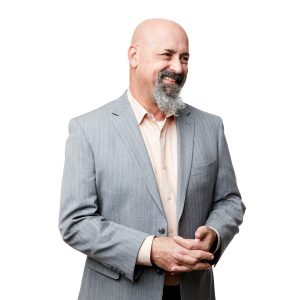 Project Manager | Project Management Group
Tony Ziino has over 40 years of design and construction experience. Of this experience, 15 years have been in the healthcare arena.

For the past 2 years, he has been a project manager at City of Hope. Tony has worked on a variety of projects to support the healthcare effort, with other projects to support the research side of City of Hope.

During his career, Tony has been the project manager on a ground up, 7-floor patient tower hospital in Glendale, CA. He has been project manager on numerous architectural, mechanical, electrical and plumbing renovations for OSHPD facilities throughout Southern California. These projects have occurred at Loma Linda University Medical Center, Children's Hospital Orange County, Encino Hospital Medical Center and Sherman Oaks Medical Center.

Tony's experience includes work as a general contractor on various school projects at the elementary, high school and college levels. He has done facility and renovation projects for University of California, Los Angeles (UCLA) and the Federal Aviation Administration (FAA).

Tony is a registered Civil Engineer in the State of California. He also has his Master's Degree in Structural Engineering from Cal State Long Beach and his Bachelor's Degree in Civil Engineering from Cal Poly, Pomona.

Tony is the proud father of 2 sons and 1 stepson. He has 4 grandchildren. Tony and his wife enjoy camping and motorcycle riding. Tony is a good bowler and a poor golfer. He is a native Californian.