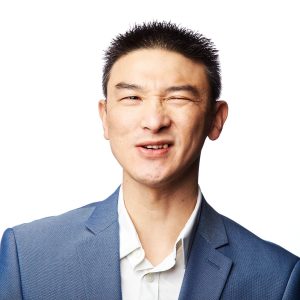 Job Captain | Architecture Group
My name is Aaron Tam and I am a Job Captain for VegasBuilds. I was a junior designer at ED2 International for 3 years. Couple projects I have worked on the SFO Boarding Area B expansion, a mid-rise in San Francisco downtown and small clinics during my time there. As a job captain at Vegasbuilds, I am still learning about healthcare, hospitals, and different process to submitting to OSHPD than a small clinic. The first project I worked on with VegasBuilds is a multi-phased project for El Camino hospital. Even though I have worked at VegasBuilds for a short amount of time. I have already been onsite more times and worked on more projects than my previous firm. While still learning, and hopefully growing into my position. I would like to take on more tasks and become an asset to the team.
I LOVE bicycles and I enjoy the ride. No matter how short or long, alone or with my ex-co-workers, friends and colleagues. I assembled my own bike and loved all the little pieces came together to become something bigger. I love the hard work riding up a hill as well as the speeding down the hill. A crazy goal I would like to accomplish is to ride bike around the bay.