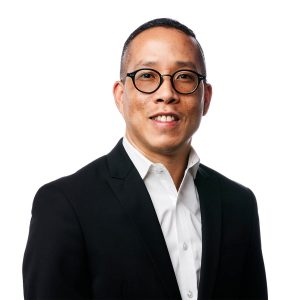 Program Director | Architecture Group
As a Licensed Architect in the State of California, Sean has close to 20 years of experience and practice in healthcare architecture.

During that timeframe, Sean has served in various capacities – Project Manager, Architect, and Program Director on a number of OSHPD 1 and 3 projects including Chinese Hospital – New Tower, San Francisco, CA; a shell build-out of three (3) floors of an Acute Care Tower in Glendale, CA; several Linear Accelerators, CATH IR and Imaging Equipment Replacement projects; as well as Specialty /Ambulatory Surgical Centers and Primary Care Clinics in Northern California.

His knowledge of OSHPD, California Building Codes, Construction Documents, Construction Administration, and users and client relationship management have resulted in satisfied clients and successful projects. Sean's experience in the architectural profession has molded an understanding and knowledge for the process of managing and working to balance the design, schedule, and budget requirements with positive results on all fronts.

As a team player, Sean believes that successful architectural projects result from building excellent working relationships, developing clear lines of communication, and insisting upon professional responsibility and accountability.
When he's not working, Sean prefers to spend quality time with his family in warm oceans and picturesque beaches. With the aid of his loving wife and son, Sean can often be found in the kitchen experimenting and creating cuisines from all corners of the culinary world. His ultimate dream job would be a food critic, travelling the world.