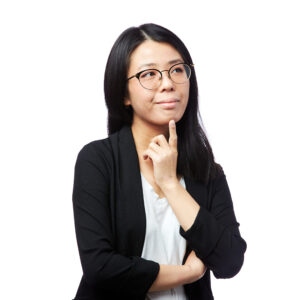 Drafter | Architecture Group
Michelle Huang is an architectural drafter within the architecture group at Vegas Builds. After recently graduating from Cal Poly with a Bachelor of Architecture in 2021, she hopes to implement her experiences from school onto real-life projects, while continuing to expand more of her knowledge on various projects throughout the field of architecture. As a person who is constantly inspired to find new ways to learn and challenge herself, she continues to discover many ways to improve her perspective on architecture within the healthcare field. She is currently understanding new ways on the many processes of OSHPD while also rediscovering how her learnings from school help problem-solve situations within each project. As she continues to expand her knowledge with the help of her peers and mentors, she hopes to acquire her architectural license in near the future.

While Michelle is still currently learning, she hopes to be involved in every part of the process in each project, in addition to helping her peers when needed. She is learning new things each day and continues to learn how to improve herself in a collaborative environment. Michelle believes that she learns the most during collaborative interventions and problem-solving challenges that arises in every project. She hopes to develop new skills that she would continue to use throughout her career and her daily life.

Michelle enjoys spending quality time with her friends and family. During the day, she spends her time trying out new restaurants and exploring different types of foods throughout her travels. During the night, she spends long hours on playing various board games with her friends. On other days, she also enjoys catching up with old friends at cafes and walking her dog, Freckles, to the park.