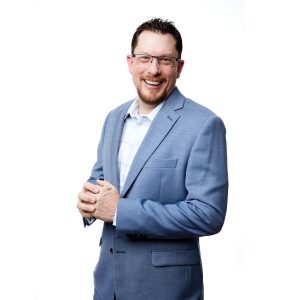 Project Manager | Project Management Group
Kevin Alexander is a CAPM certified Project Manager responsible for planning, organizing, and directing the completion of hospital and OSHPD projects while ensuring these projects are on time, on budget, and within scope. He has a detail-oriented personality and desire to leave the customer with a quality, safe, seamless product. Kevin's organizational, interpersonal, and technical skills are an asset to his ability to plan and oversee construction disciplines and project oversight throughout the project life. His desire and dedication to constantly expanding his knowledge base and learning things quickly help him to grow in that capacity.

With over 20 years of construction and management experience, his depth of industry knowledge and client relationships are key to his ability to form new and expand existing client relationships and help him to deliver customized solutions and create value to clients. Having spent 15 years in the construction field, Kevin's interpersonal skills have given him the ability to relate to contractors and operate as a bridge between the clients and vendors, working as an integrated team to ensure that projects are completed seamlessly.

Kevin is a loving father to four amazing boys and two dogs, and has been married for 15 years to his loving and supportive wife. In his free time, Kevin loves to spend time with his family going on bike rides, exploring hiking trails, and frequenting his favorite theme park – Disneyland. While he tries to "leave work at the office" and be fully present with his family on the weekends, his love of construction runs deep and Kevin can often be found working on projects around the home and teaching his boys the craft. He believes that spending time with his family makes him a better and more focussed person, which overflows into his career – a career that would not be possible without the support of his family.